St. Andrews International School, Green Valley – a school with a unique and beautiful environment, inspiring children of many nationalities to be lifelong learners and compassionate global citizens.
When a new student arrives at Green Valley, they enter a caring educational community that thrives in one of the most unique and beautiful school environments in the world. This is an inspiring place of education that nurtures creativity and academic achievement both inside the classroom and outside in the open air.
The campus, home to approximately 450 students of 35 nationalities, is exceptional for both its purpose-built facilities and wonderful surroundings within the Green Valley Country Club on the outskirts of Pattaya and Rayong.
Green Valley is nestled between the vibrant landscape of golf courses and pineapple fields, and inviting trails through nearby forests can be seen from classroom windows. Even the views here offer the right stimulus for learning.
These are the perfect premises for a school that offers an all-round education programme, teaching children not only how to learn, but how to live a joyful, healthy and successful life.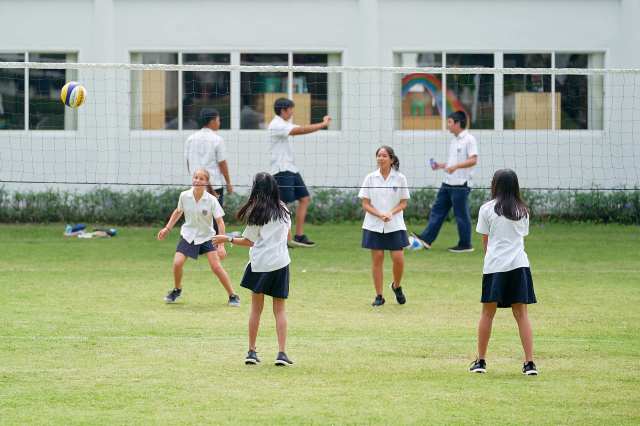 Inspirational school buildings & facilities
The classrooms, creative studios and technology labs that form the Green Valley campus have been designed to utilize natural lighting, and to be clever with space to create internal and external learning environments. This has produced some interesting workplaces, such as the delightful music practice rooms, where students can step outside and play their instruments via large open sliding doors.
For a small school, Green Valley can be proud of facilities normally associated with one that is far larger. It provides incredible opportunities for learning in academic subjects, numerous sports and a multitude of cultural activities and arts. From the 25 metre eight lane competitive swimming pool, a state of the art library, outdoor seating at the school cafe and the impressive Black Box theatre stage, there are fantastic amenities here that students can learn from or enjoy every single day.
Childhood is filled with natural wonder and curiosity. The learning environment must reflect a classroom and outdoor space that inspires a sense of wanting to investigate, to find out, and to explore.

– Kathy Walker
Learning inside the classroom and in the great outdoors
There is something special about a school where teachers are able to take their students outside into an engaging natural environment everyday.
 At St. Andrews International School, Green Valley every school year can experience learning outdoors in an enjoyable way: Early Years children can develop cooking skills in the magical Mud Kitchen hut, Primary students will experience the joy of growing plants from seeds in the school gardens, Secondary students are able to transfer innovative science projects onto the playing fields.
A truly successful educational environment
The unique learning environment and caring family community at St. Andrews International School, Green Valley provides students with numerous opportunities to achieve success in both academic and non-academic activities. Every year the school consistently achieves its objectives to substantially exceed international standards.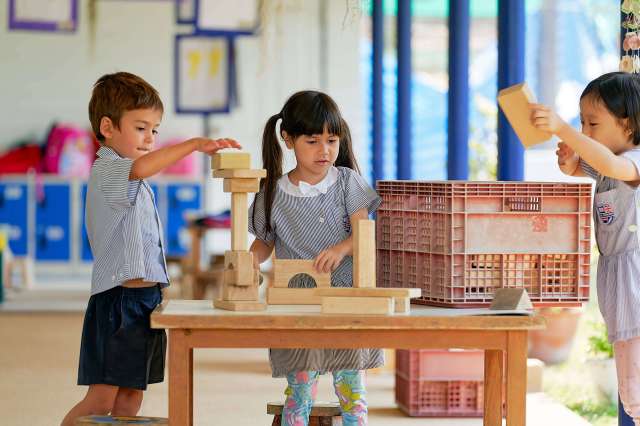 The environment here is uniquely stimulating, focusing on the individual needs of your child within a close, supportive community located in the beautiful surroundings of Green Valley near Pattaya and Rayong. Our learning, sporting and recreational facilities are magnificent, and teaching of the arts is also superbly supported.

– Andrew Harrison – Head of School

St. Andrews International School, Green Valley