It's a discernable fact that every child in this world is unique, and a likely inference from this reality is that every child has a different potential, and therefore deserves an individual personalized education. When a school provides an all-rounded education it addresses this situation and offers each student the opportunity to achieve success, rewards and happiness.
An all-rounded education is a holistic approach to teaching and learning that encompasses so much more than the core academic subjects of a traditional schooling approach. When immersed in an all-rounded education children take lessons in sports, music, arts, culture, global issues and technology; and they also learn how to lead happy, healthy and successful lives.
Every child is good at some subjects or activities in life – and an all round education allows each student to excel in the areas where they can progress and flourish. These results lead to feelings of wellbeing and a positivity in children to want to succeed in other areas of their lives.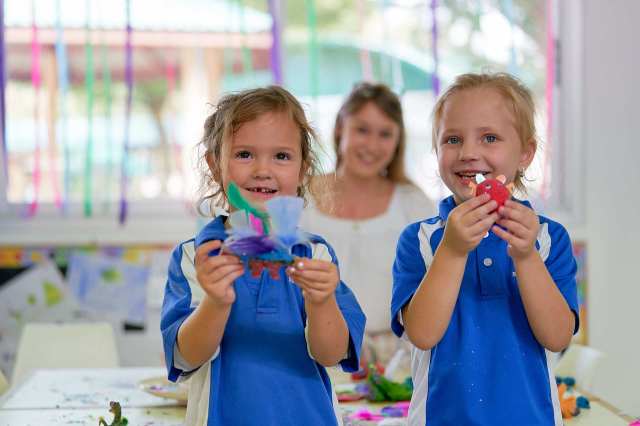 An education system that encompasses a well-rounded, balanced education is one that produces active and productive global citizens who are globally-aware and engaged 21st century citizens.

– Studyinternational.com
An all-rounded education at St. Andrews International School, Green Valley
At Green Valley, our teaching staff and administrators continuously work to ensure that the children in our care are able to realise their full potential in every aspect of school and home life. It is our daily mission to address the needs of each individual child, so that they can take positive steps not only in their academic studies, but also in their social, emotional, cultural and physical development.
We are able to provide a successful all-round education program due to several significant factors. These include a balanced curriculum, a wonderful school environment, first class modern facilities and our amazing highly professional teaching staff.
The environment here is uniquely stimulating, focusing on the individual needs of your child within a close, supportive community located in the beautiful surroundings of Green Valley near Pattaya and Rayong. Our learning, sporting and recreational facilities are magnificent, and teaching of the arts is also superbly supported.

– Andrew Harrison – Head of School
Benefits of an all-round education
An all-rounded education helps children to develop:
an enquiring mind
a positive attitude
a passion for lifelong learning
independence
a caring attitude for their community
an interest in environmental issues and the world
'Developing independent, Confident, Lifelong Learners'

– St. Andrews International School, Green Valley Guiding statement
Green Valley: part of a global community!
St. Andrews International School, Green Valley is part of Cognita, a global community of approximately 70 schools committed to one common purpose: creating an inspiring world of education for students.
Cognita schools share experiences, expertise and best teaching practices, and through this strong collaboration, we are able to develop even greater inspirational learning environments for the children in our care.
St. Andrews International School, Green Valley is committed to:
Teaching students to appreciate other cultures and to be aware of the needs and values of others.
Teaching students that all people are equal regardless of race, gender, colour and religion.
Helping each student achieve the highest academic standards and reach their full potential.
Instilling confidence in students about their ability and pride in their achievements through individualised learning plans.
Promoting a balanced curriculum that caters for students' physical, social, emotional and cultural development.
Teaching with an interactive approach to learning, within a stimulated, structured environment to ensure promotion of a sense of self-worth, self-esteem and confidence.